From George Clooney's acts of kindness to K1 De Ultimate's tragedy, here are the biggest stories that made the rounds in entertainment yesterday – and others that unraveled while you slept.
K1 De Ultimate loses daughter
Veteran Fuji musician, King Wasiu Ayinde Marshall has lost one of his children.
34-year-old Wasilat Olaronke Ashabi passed on in Canada on Tuesday following complications from diabetes.
The celebrated singer took to Instagram to eulogise the late Wasilat writing that he would never question God for the event of her death.
"About your sickness and all our efforts through Medical means that was available to us to make you better failed us, neither did your prayer and that of mine and everybody that loves you never heeded by God, rather it is a direct word from God Almighty that Allah Subhanalahi Watahala wants you around him in his paradise and I totally submit to that and never question him God for doing that."
George and Amal Clooney hand out headphones to fellow passengers on flight with twins
Hollywood actor and director, George Clooney and his wife, Amal may be the most considerate parents to fly on a plane with.
It has been reported that the couple handed out noise-cancelling headphones to their fellow first class passengers on a flight to England with their 6-month old twins.
E! News writes that the Casamigos headphones were accompanied with a note that read, "Our twins just discovered SQUAWKING!! Hope this helps make the flight a little quieter" but the twins ended up not crying.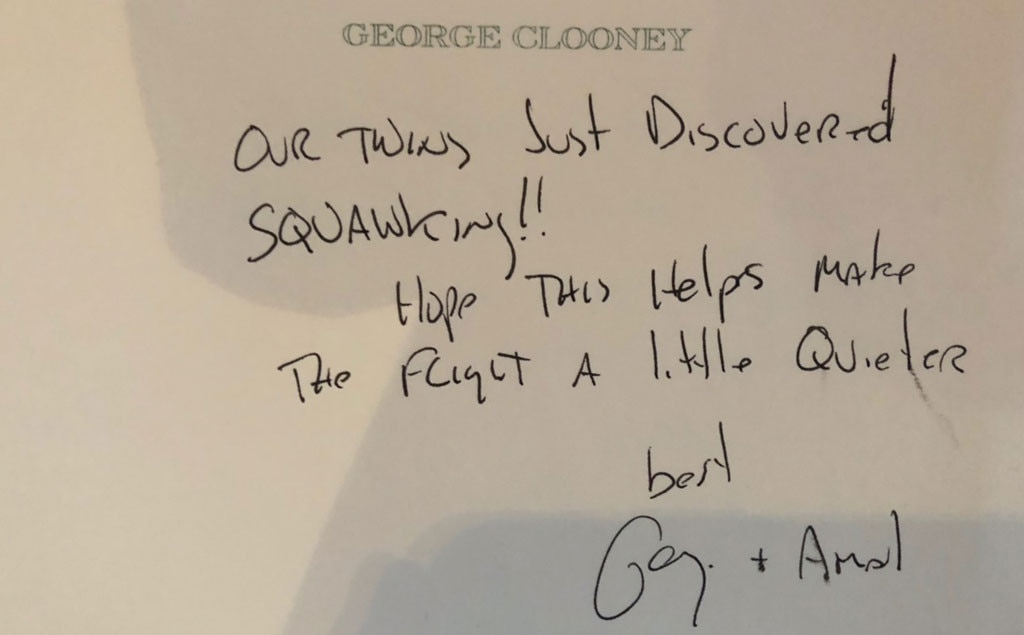 This comes barely 24 hours after Clooney's best friend, Rande Gerber revealed in an interview with MSNBC's Headliners that the 56-year-old actor once gave out $1 million to 14 of his closest friends.
Gerber narrated how Clooney invited he and the other guys who fondly refer to themselves as The Boys to dinner in his home, placed black suitcases in front of them and said to them "'Listen, I want you guys to know how much you've meant to me and how much you mean to me in my life".
"I came to L.A., I slept on your couch. I'm so fortunate in my life to have all of you and I couldn't be where I am today without all of you. So, it was really important to me that while we're still all here together, that I give back. So I want you all to open your suitcases", Clooney said further.
When The Boys opened the suitcases, they found $1 million dollars in $20 bills. All 14 of them.
We need more George Clooneys in this world, don't we?
Salma Hayek joins nearly 70 women who have accused Harvey Weinstein of sexual misconduct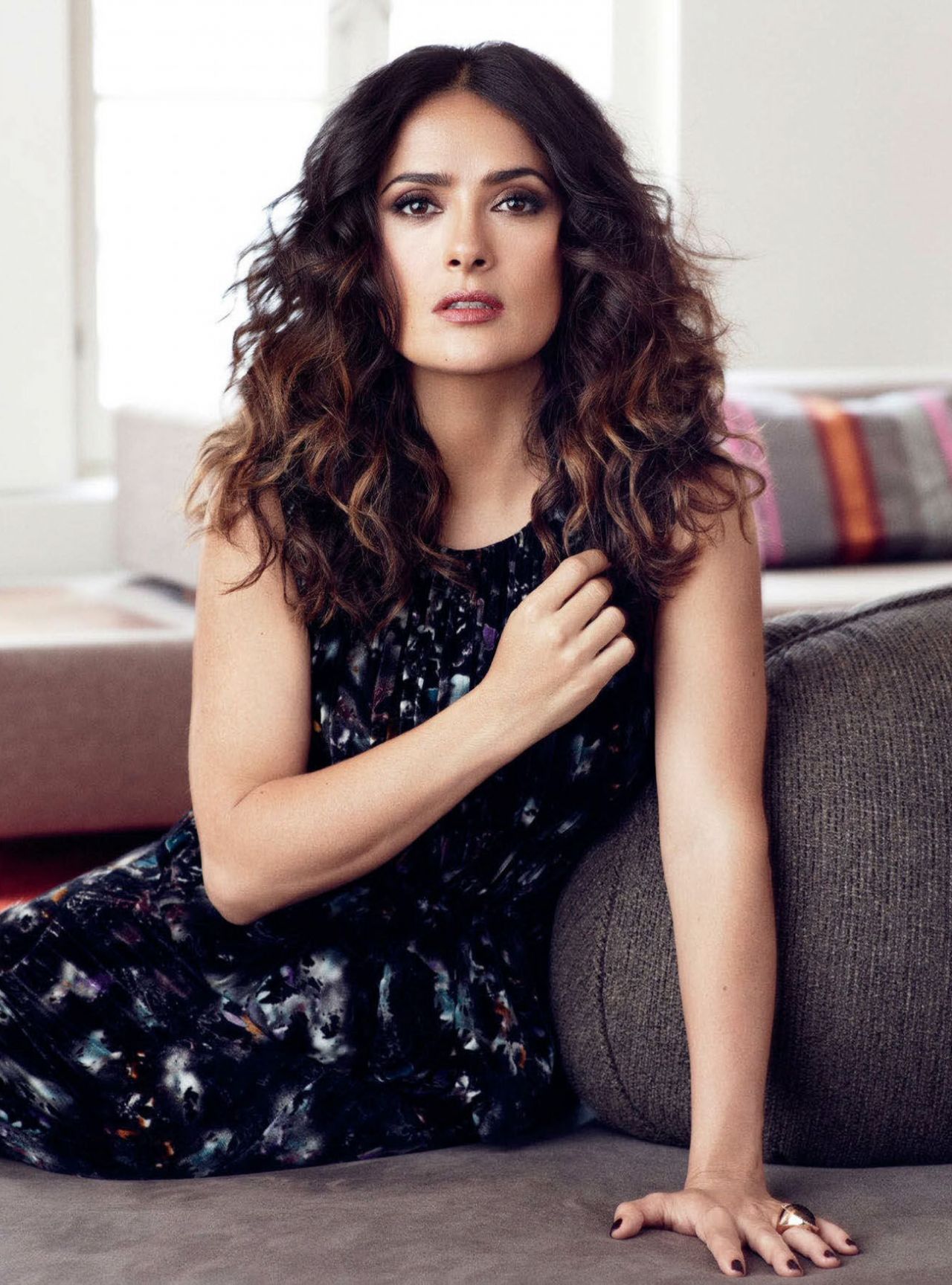 The list is getting longer and the disgraced movie mogul has again denied this one.
Actress, Salma Hayek has broken her silence in a New York Times article where she detailed how Weinstein would ask to shower with him, request for massages and oral sex.
Hayek said they got into a business relationship when they both worked on the set of "Frida" and production and filming was hell for her as Weinstein ensured she paid the price for saying NO to him.
She recounts how he told her, "the only thing I had going for me was my sex appeal" and threatened to shut down production if she didn't film a nude love scene.
Hayek said, "This time, it was clear to me he would never let me finish this movie without him having his fantasy one way or another. There was no room for negotiation. I had to say yes."
""Since those around me had no knowledge of my history of Harvey, they were very surprised by my struggle that morning. It was not because I would be naked with another woman. It was because I would be naked with her for Harvey Weinstein. But I could not tell them then."
Hayek admits she didn't consider her voice important at the time other women came forward with their experiences. She says, "For years, he was my monster".
Your pop culture/entertainment go-to. Music head. Wallflower. I do not like to write. On a mission to decipher covfefe.